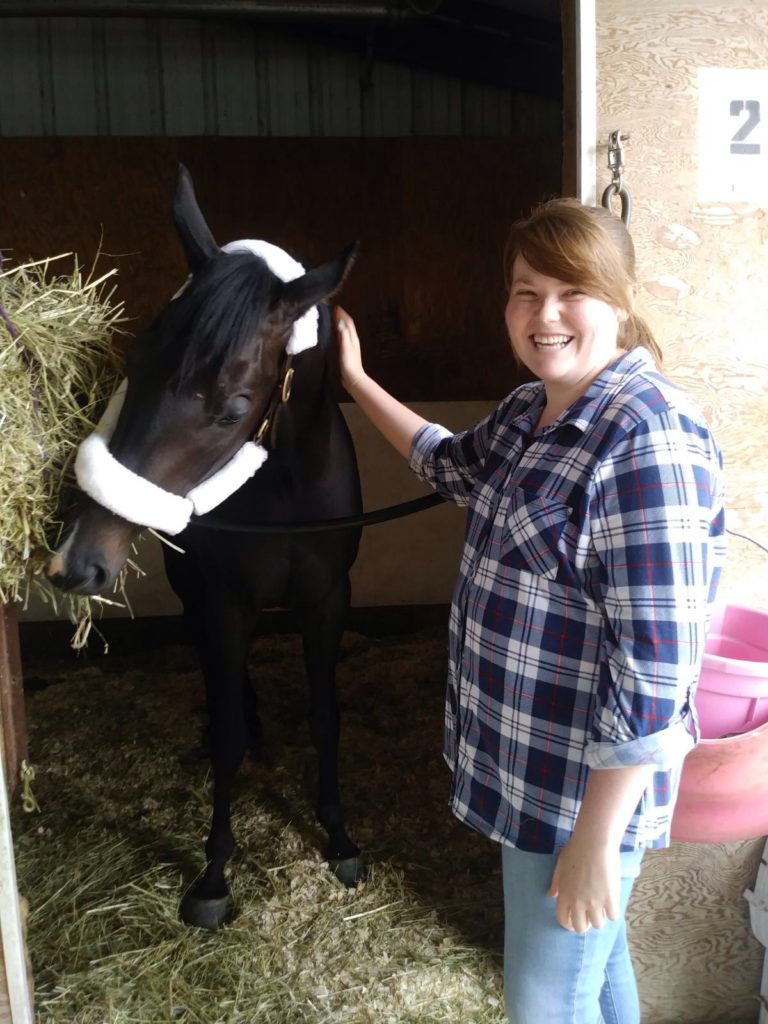 What attracted you to the horse racing industry?
It seems like there was never a time in my life that I wasn't interested in horse racing. Most of my earliest childhood memories are of spending time at the racetrack with my family watching the horses. My dad worked as a groom at Philadelphia Park for over 30 years and would regularly bring my sister and me on the backside most weekends and afternoons after school to watch the races and help out at the barn. My mom also works within the industry as a journalist and writes articles for several publications including the BloodHorse and Mid-Atlantic Thoroughbred. I would often travel with her to various racetracks and thoroughbred farms in the Mid-Atlantic region. Given all of this exposure and time spent "behind the scenes" at the barns, I quickly grew to love the sport and the horses.
2. What aspect of horse racing do you enjoy the most?
Having grown up with a strong interest in horse racing, I enjoy pretty much every aspect of it. My ideal, perfect day would probably encompass spending an afternoon at a racetrack to see the horses up close and experience the excitement of handicapping and live racing. I also really enjoy learning about the breeding aspect of the industry and researching horses' pedigrees. I think it's so exciting thinking of a horse's potential and how a good horse can really come from anywhere.
3. Why did you join the Wasabi Ventures Co-Owner Club?
My mom actually gifted me a membership in the Club as a Christmas gift last year. I had thought about joining other racing partnerships to learn more about horse ownership; however, I knew I would probably not be able to afford the initial cost nor the ongoing expenses of the majority of available racing partnerships. WVS turned out to be a terrific solution made possible by its unique opportunities and platform.
4. Who is your favorite horse?
My favorite horse would have to be Zenyatta. She was such an incredible, captivating racehorse with an almost undefeated race record. I remember watching all of her races on TVG, especially her incredible win in the 2009 Breeders' Cup Classic at Santa Anita. Some of my other favorite horses are Curlin, Afleet Alex, and Songbird.
5. What issues in the industry would you like to see addressed?
The safety and health of racehorses are industry-wide issues that need to be addressed sooner rather than later. Breakdowns are something that can never be overlooked, no matter the track or type of race. Reform is long overdue, especially in light of the current controversy at Santa Anita's latest meet. Thoroughbred aftercare is another issue that greatly needs to be addressed. Although many people can look to horse racing as a business venture, it cannot be forgotten that horses are animals that need to be cared for their entire lives, even after they cross the finish line for the final time in their racing careers.