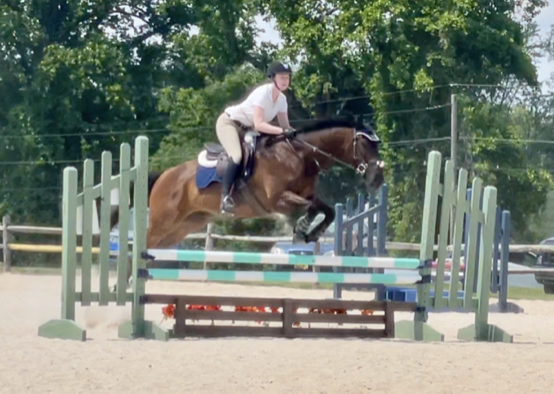 Submitted by Alyssa Kelly
This month, Peyton and I attended the Mid-Atlantic Horse Rescue (MAHR) All Thoroughbred Horse Show. Peyton and I competed in the 2'6" event horse division and the 2'6"-2'9" jumper division. This is the highest jumping height that we have shown in together. We had a few jump rails down but ended up with a few good ribbons in a large class! I loved participating in MAHR show to support thoroughbred transition to new careers. I was impressed with the number of thoroughbreds competing in all different divisions.
Please visit MAHR Team Peyton Place RRP 2020 Facebook page to follow Peyton's training until the new 2021 Mega Makeover.
To read Peyton's previous update, click here.